When considering potential geographies for site locations, Standard Power starts with considering all environmental factors such as temperature extremes, humidity, windiness, dustiness and potential for natural disasters.
Site specifics such as high-speed internet connectivity, sufficient water for cooling, and high-capacity power availability are critical components of the selection process. Standard Power focuses on sites that have existing infrastructure or a path to developing the infrastructure within a target time frame that is readily identifiable.
Standard Power leverages its development expertise and its ability to work with all community stakeholders to redevelop existing properties in the most cost-efficient manner.
Requirements for data centers and blockchain mining operations are not the same, so our sites are tailored for their intended usage.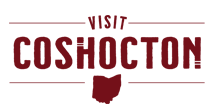 The 125 acre Coshocton, Ohio site is located in the heart of the Ohio gas revolution, benefiting from the development of the Utica and Marcellus shale gas formations. With over 12 gigawatts of marginal power production coming online as a result of the more efficient gas powered generation that has been actively replacing coal, Ohio is fast becoming a hub for low cost power in the United States. Standard Power utilizes the deregulated generation market in Ohio to contract 100% carbon-free nuclear energy as its preferred choice of power source.
Standard Power further optimizes the favorable long term power price dynamics by participating in the state's demand response program to achieve a globally competitive power price.
Coshocton, Ohio sits in the fast developing Columbus, Ohio and Pittsburgh, Pennsylvania corridor that has seen major fiber, power and other infrastructure developments recently. Our Coshocton site is therefore ideally positioned to take advantage of the strong surrounding growth's demand for data centers.
Existing high voltage power, water and fiber infrastructure on the site allows for fast project completion times.
Planned development at this site include a 40 megawatt blockchain mining operation and a data center with critical capacity of up to 12 megawatts.